Mr.Sanjay C Kulkarni
Chairman

He started his professional career as an Application Engineer at the Eutectic Division of L&T. After 8 years of closely working with industries such as Power, Steel, Mining, Metal, Foundry & Forge, Sugar, Cement, Defence, Paper & Pulp, he quit as Executive to start his own trading business. On 13th January 1988 along with his two friends, he incorporated SCOPE T&M Pvt. Ltd. For manufacturing Test and Measurement Instruments for the Power Industry. The driving principle of this company was and to this date is to offer…. " Simple Solutions for difficult Measurements".

Initially worked as Director-Marketing and now the Chairman of Company. He has experience of more than 35 years in the field of Sales & Marketing. He now looks forward to serving the power sector by becoming a One-Stop solution for Test & Measurement, Protection and Automation, and Test and Commissioning Services.
He is also the current Chairman of the Test & Measurement division formed under IEEMA.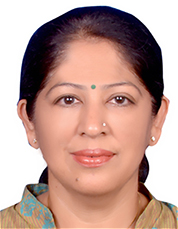 Mrs. Swati Kulkarni
Director

She has over 20 years of experience handling corporate insurance accounts for New India Assurance Company Ltd. She has worked with small boutique customer accounts all the way to large scale multinational company accounts. Her educational background is in Statistics from Bombay University. After taking voluntary retirement from New India Assurance Company Ltd, she accepted the post of Director at SCOPE T&M Pvt Ltd. She is involved in various company activities, from handling employee training and managing the International dealer's network. She is also the chairperson for the Company's CSR Committee.